Don't get my wrong I like chocolate but it doesn't float everyone's boat and at Easter it's pretty hard to avoid it. Shops start pushing Easter eggs down your throat the second the Boxing Day sales are over and it's easy to get sick of it.
There are many reasons why people don't want chocolate at Easter whether that be for dietary reasons or simply because they don't like it but for those who exchange gifts at Easter this can make buying tricky.
So I've hand picked a few gifts that are great alternatives to the good ol' chocolate Easter eggs.
Sticking with an egg the Surprise Eggs from
Makeup Revolution
are frickin' fabulous!
I picked some up when they were released and think they're wonderful. The egg contains 5 eyeshadows and 2 highlighting shades (that can also be used as eye shadows).
How cute are the large fluffy chicks?! (From The Works if you're wondering)
I purchased Angel, Dragon and Rose Gold and what I will say is that the shades in the Dragon and Rose Gold are pretty similar so if you're buying 2 or more for the same person then avoid buying both.
These eggs cost £5 each but there's currently a 3 for 2 deal at
Superdrug
both in store and online.
I think these are a great replacement and perfect for beauty lovers. They'll make a great addition to any makeup collection.
The highlighting shades from all 3
Swatches from the Angel Surprise Egg
Lush always deliver when it comes to their seasonal ranges. Their
Easter range
this year contains so many cute bath products. Featured in my photos is the Bunch Of Carrots which is a bubble bar costing £6.50. I always recommend going for the bubble bars as you get so many uses out of them.
Lush products are very strong and bubbly even when you use a tiny amount.
Judging by the size I'd say you could get a minimum of 9 baths out of them (a third of a carrot each bath). You really get your moneys worth with a bubble bar.
I think these are so fun and suitable for the kids as well as adults. They're a versatile gift that'll always be appreciated.
You see that cute little bunny face in the first photo?
Well that's a hooded blanket from New Look. Now I picked this up in the sale and when I checked their website it says it's out of stock (
booo
) so you wont be able to get that exact one but there is this Bunny Rabbit Slanket from Asda and it's one up from what I bought... this one has sleeves!
(Image taken from the Asda Website)
This is £18 which is a little bit of a pricey alternative to an egg but it can be used all year round (although maybe not in summer) so it's the gift that keeps on giving.
There were a couple of bits I really loved when I went on there.
This handmade bracelet really made me laugh.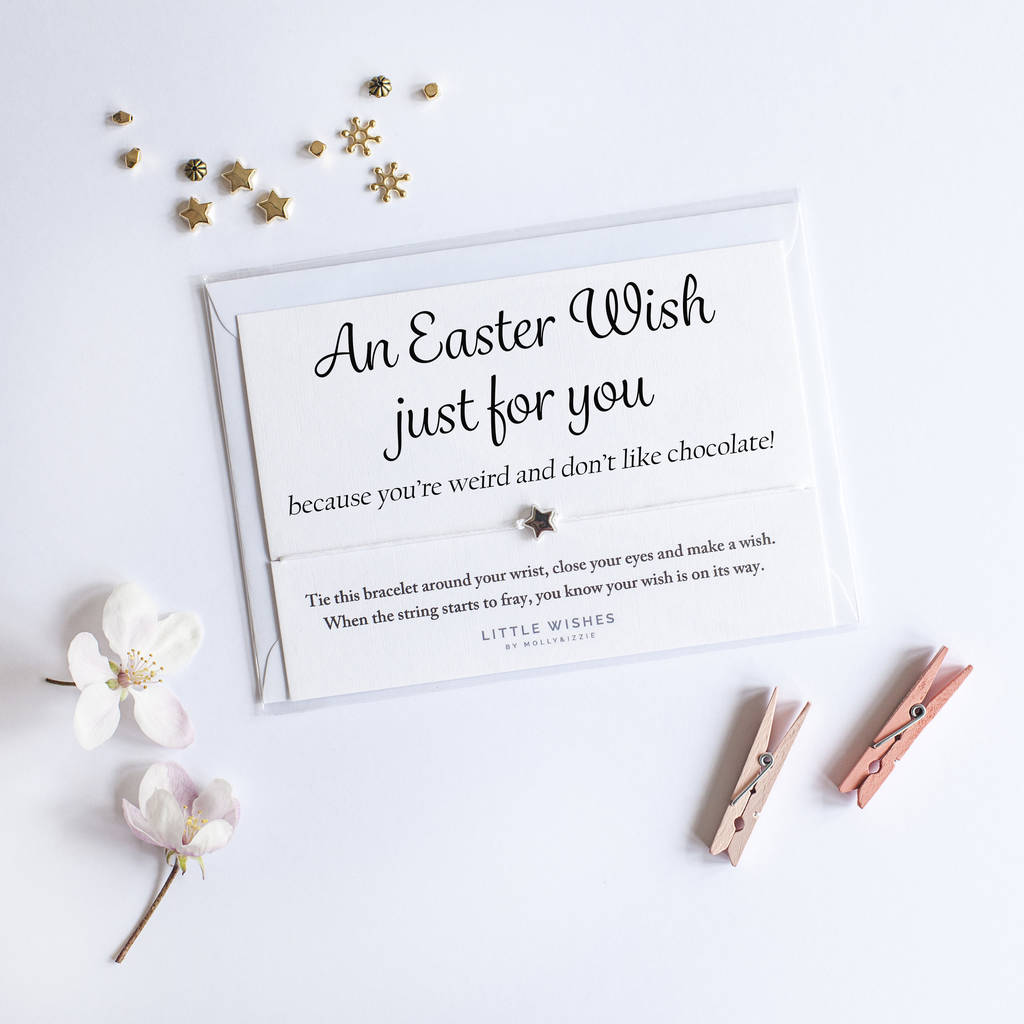 £6.50
Image taken from notonthehightstreet's website
"An Easter wish just for you because you're weird and don't like chocolate!".
And the Easter Egg Nest tea also caught my eye.
It's worth pointing out they also do Hot Cross Bun tea. I don't even drink tea and I'm drooling.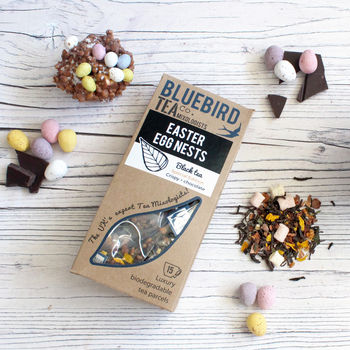 £6.40 for 15 tea bags.
Image taken from notonthehighstreet's website.
I hope this has given you some inspiration for us chocolate dodgers.
If you have any non chocolatey suggestions then please share them in the comments!